I Thought I Was Old and Rich 'til I Moved to Palm Beach" Is the Standard Wisecrack for New Arrivals Here.
The punchline– "Then I found out I was young and poor" – may be be due for some revision though. "Rich" is still a relative term in PB, but median age? It's dropping faster than SpaghettiOs from a toddler's highchair.
Stock market sages have made the case that crises don't create new trends so much as accelerate those already in motion. That would certainly seem to apply to the migration of young families to South Florida. Over the last ten years we've seen more and more twenty-to-forty somethings realize they need only a strong WiFi signal to free themselves from the tyranny of big city life. With Covid having shut down many schools up north, the young families who came to shelter in the sun last Spring have been seduced into home ownership by the siren call of Palm Beach's low taxes and carefree lifestyle.
Our sidewalks now teem with strollers, our playgrounds with tots, and our schools with their big brothers and sisters. And it's not Easter Break!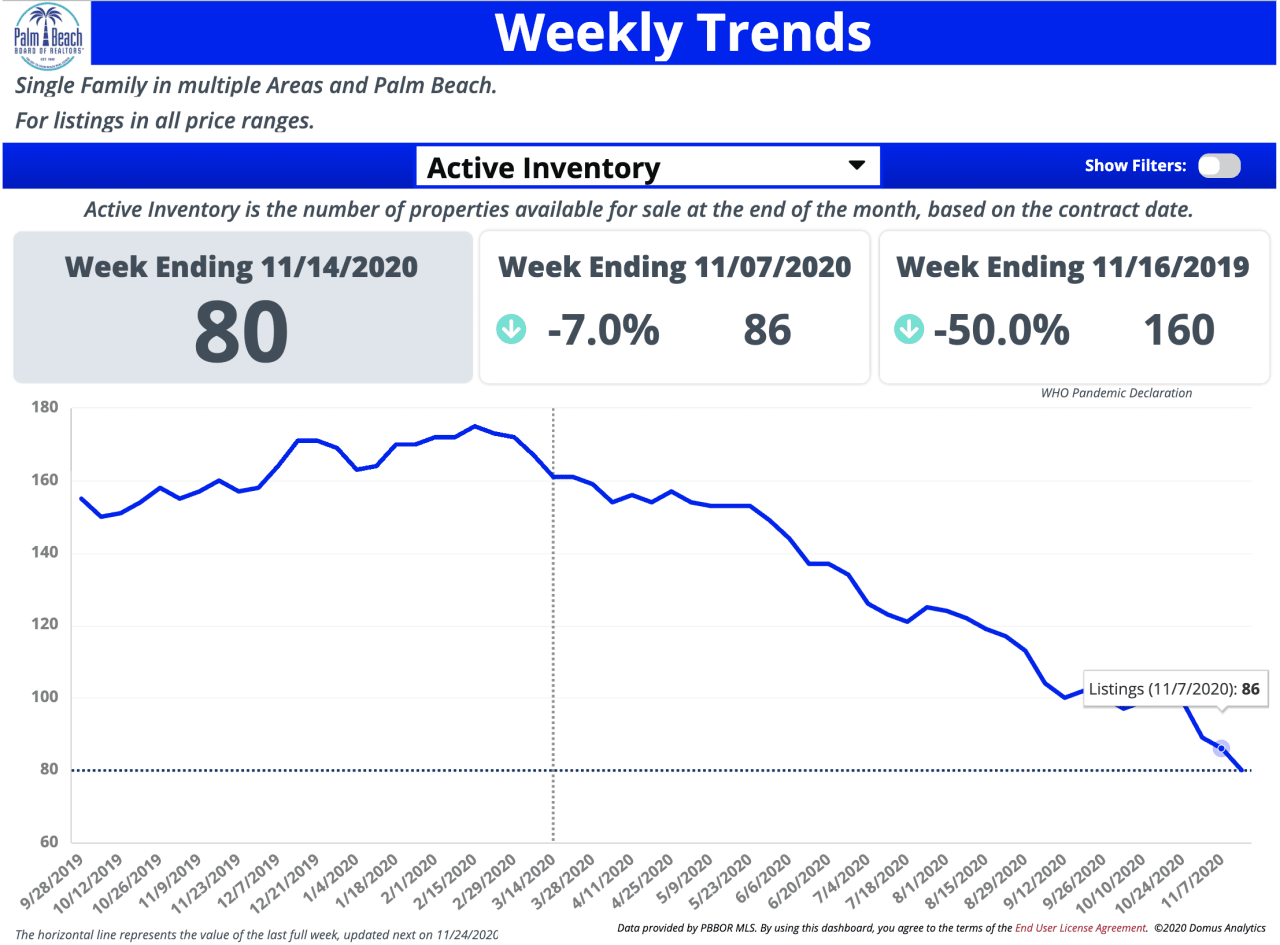 Market Color: How Hot Was It?

It was so hot that NBC called Palm Beach real estate the "Hottest Market in the World." Ok, so NBC was quoting a Palm Beach real estate agent, but it's still true it's been a frenetic few months. Yards and fresh air are in demand from Atherton to Lake Forest to Darien And as evidenced in the chart above, the inventory of available homes in our market here has been in steep decline since March.
Classical Economics says high demand creates its own supply, and we are seeing that in real time. Homeowners who weren't quite ready to sell are accelerating their plans and we're aware of a number of properties in pre-listing mode. Make sure we know what you're looking for!
Wonder What Happened to Our October Letter? This Happened!

Our Listing –Under Contract– 2100 S Ocean Blvd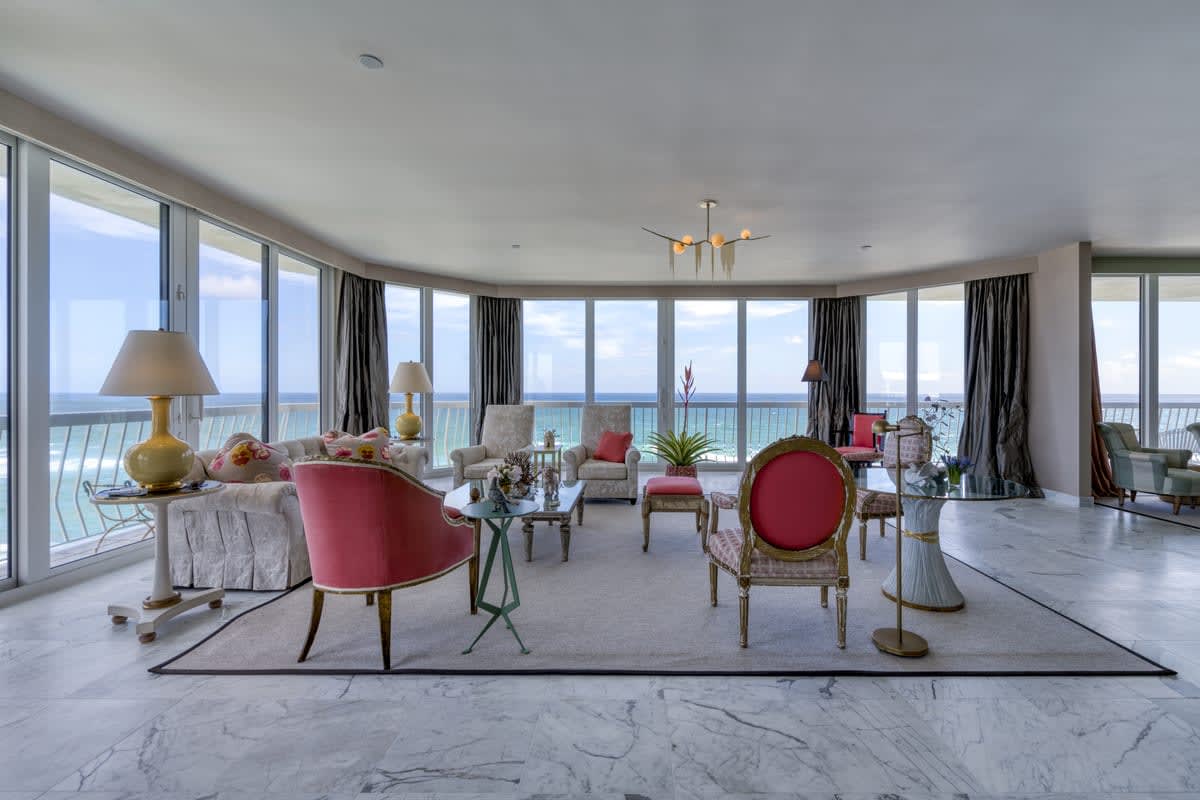 Our Listing –Under Contract– 211 Seabreeze Ave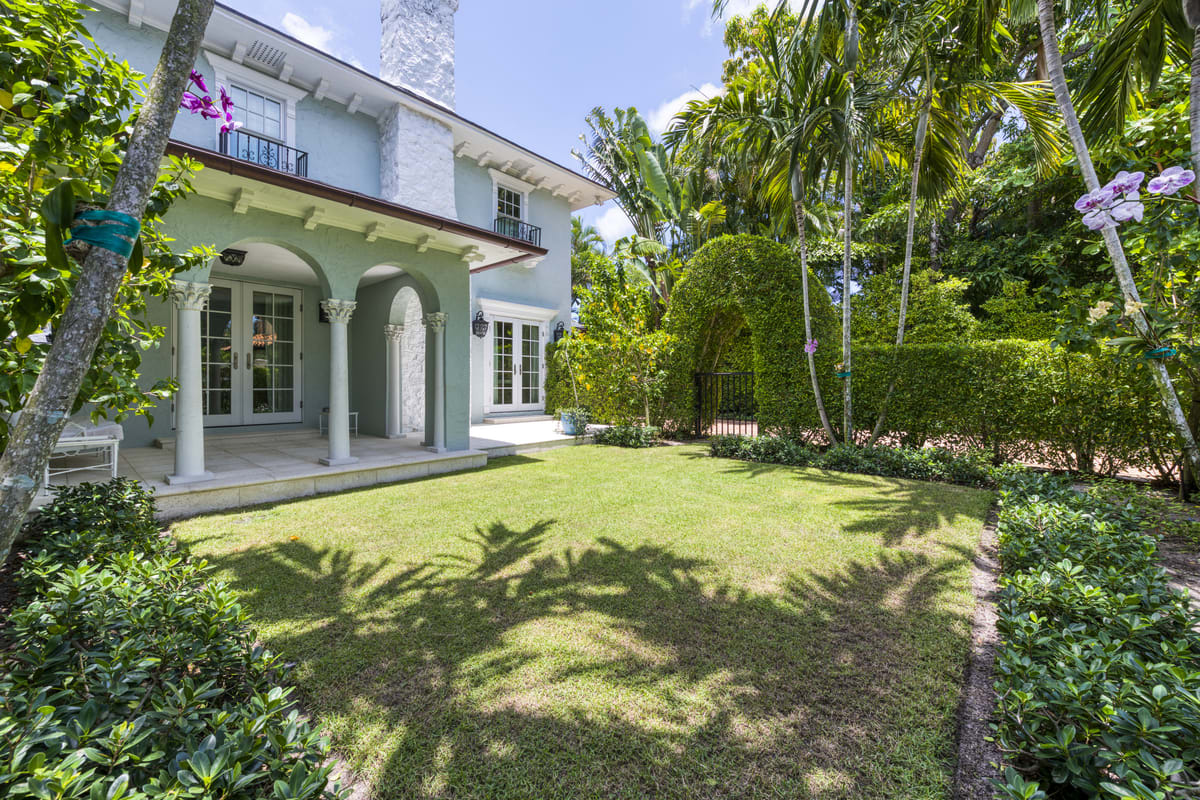 Best in-town Value in a Much Loved Location

211 Seabreeze Ave, Palm Beach

List Price: $3,975,000
Our Listing –Under Contract– 301 Seabreeze Ave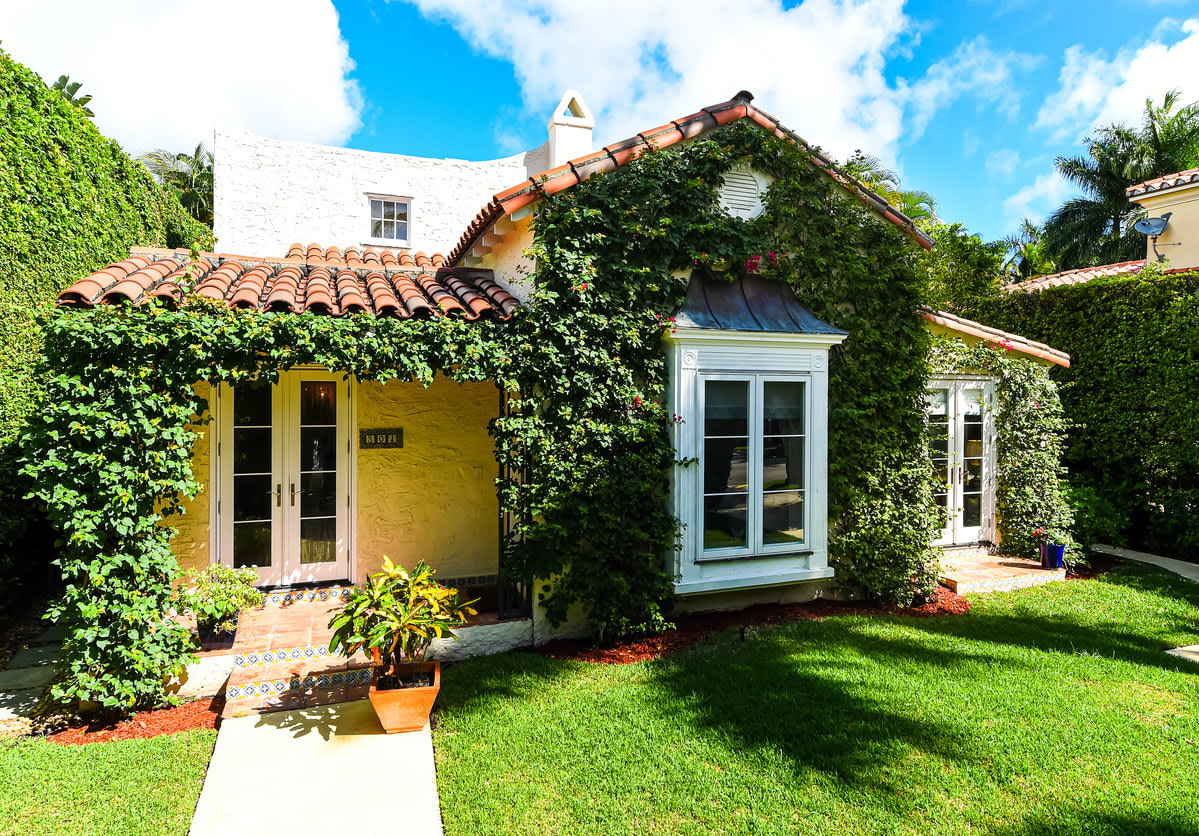 Renovated Palm Beach Cottage
301 Seabreeze Avenue, Palm Beach
List Price: $3,195,000
Our Buyer –Under Contract– 4 Golfview Rd

Marion Sims Wyeth Beauty: 4 bedrooms/5 baths/5,207 sqft

List Price: $10,900,000

Our Buyer – Closed – 221 Ocean Terrace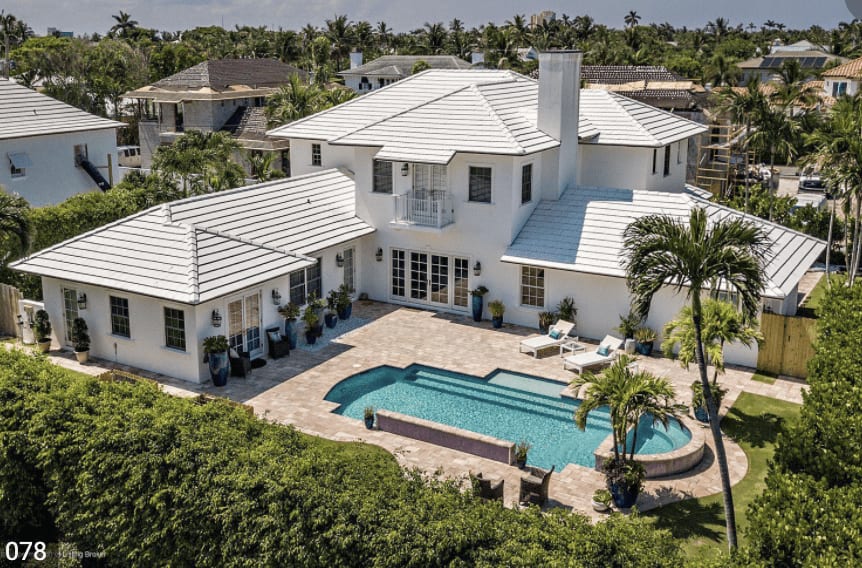 Family First North End Home: 5 bedrooms/6 baths/4,844 sqft

List Price: $5,850,000
Our Off-Market Listing –Closed– 2150 Ibis Isle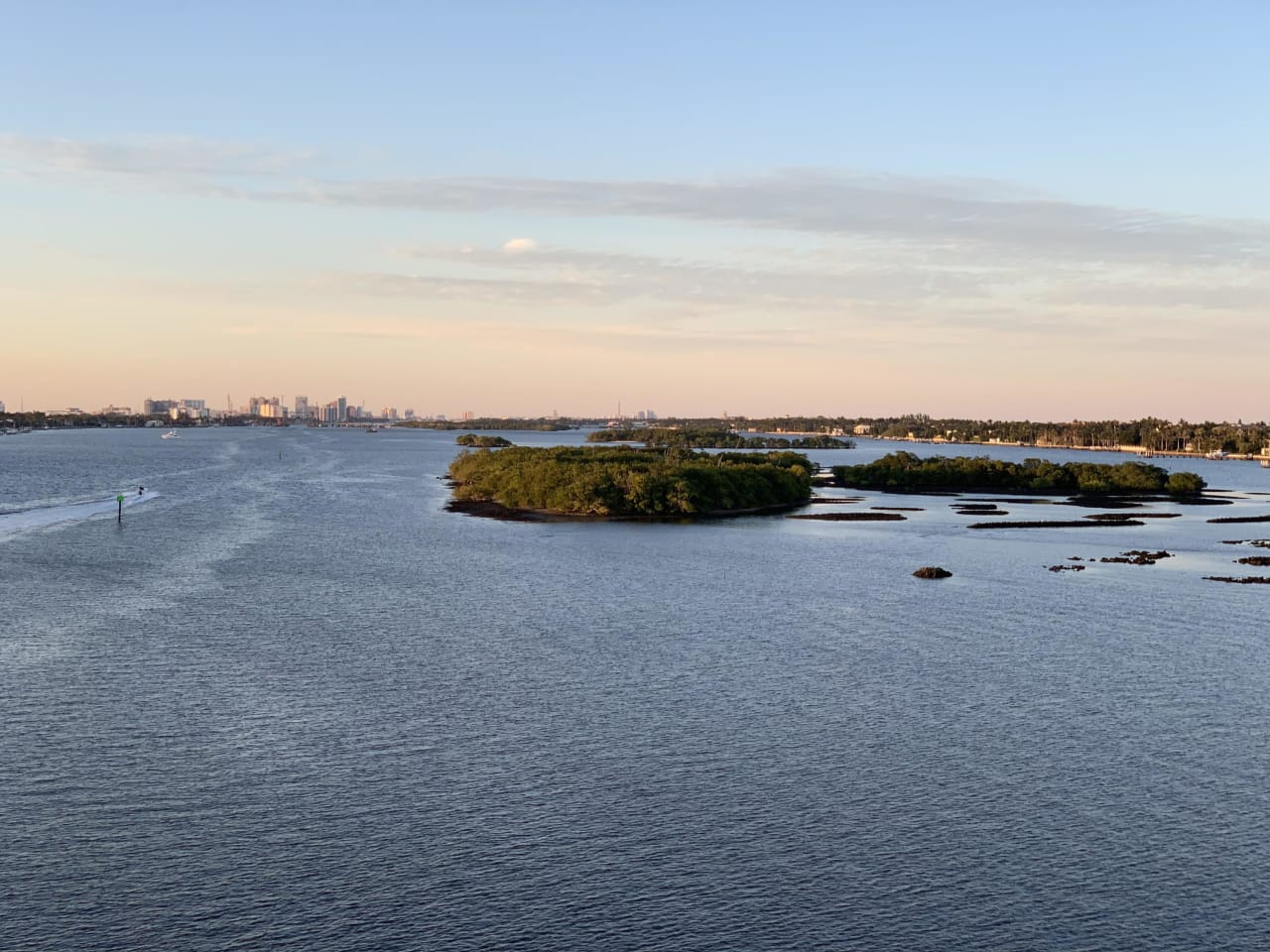 All About The Views: 3 bedrooms/3 baths/2,742 sqft +terraces

List Price: $1,650,000
Just Want a Place in the Sun? Charming Annual or Seasonal Rental in West Palm Beach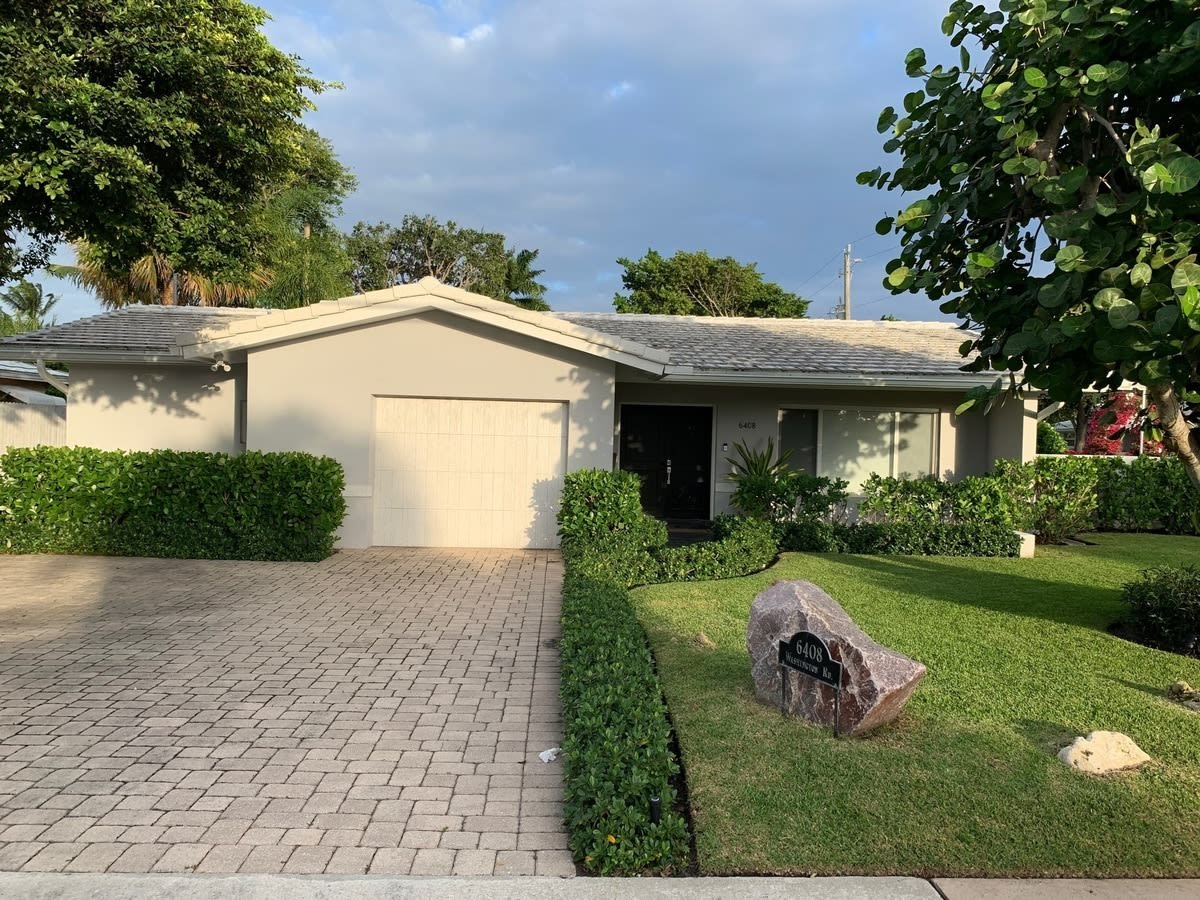 Total Charming Soso Rental
6408 Washington Road, West Palm Beach

$9,000 Per Month for an annual lease
In a quiet section of SoSo, 3 bedrooms/3 baths, one floor home with a beautifully renovated kitchen family room. Outdoors are two inviting terraces framed in bougainvillea overlooking a bright green lawn. And just one block to the the Flagler Drive walkway along the Intracoastal (note: no pool).
Annual: $9,000 Per Month for 12 months. Owner will consider Seasonal lease of 6+ months.